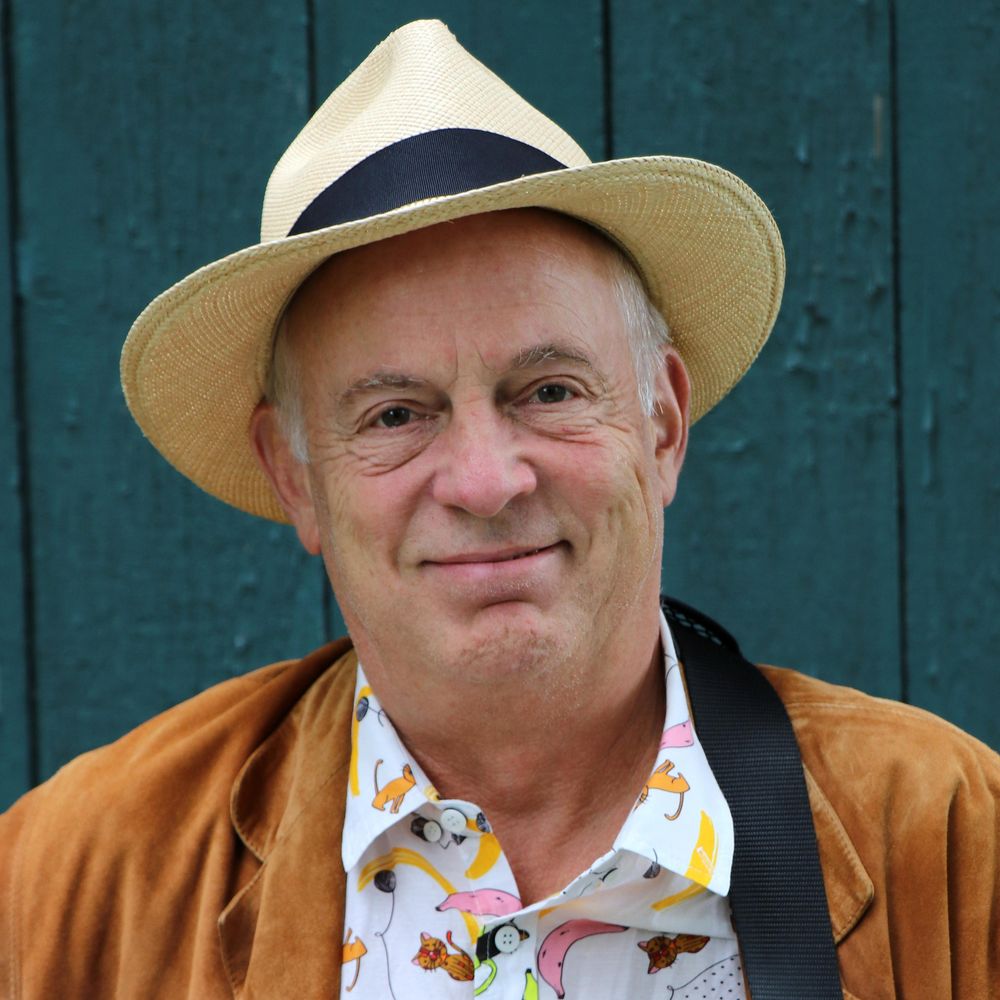 EPK & Long Bio
George Potts was born in New York City in the early 1950's and was raised in Glen Cove and Locust Valley on the North Shore of Long Island.  The youngest of 5 children, he attended the all-boys Taft School in Connecticut for grades 9-12, where he played guitar and sang in various vocal groups, eventually serving as the President of the school's Glee Club.  A decent athlete, he lettered in two varsity sports.  Moreover, it was his abilities as an ice hockey goalie that earned him a spot on the Lake Forest College (IL) men's hockey team after graduation.
At LFC he focused on developing his hockey skills up until his Junior year, when his life took a major turn: he quit the team in order to start a band with two classmates. The group's initial name, Triad, was subsequently changed to Redwood Landing when they added a 4th member in 1972.  George's chugging rhythm guitar became a signature part of the band's unique sound for the next 4 years.
By late 1973, Redwood Landing had become part of a thriving Chicago music scene, eventually earning bookings in and  around the city.  Most important was the beginning of their long time relationship with Amazingrace Coffee House in Evanston, IL - a legendary venue where the band got to open for both local and national acts, and develop & expand their unique folk/jazz sound.  By early 1974  they were a 6 man band playing regularly at Chicago clubs: the Gate of Horn, the 5th Peg, Wise Fools Pub, The Earle of Old Town, Minstrel's, Ratso's, The Bulls, and other memorable 1970's venues.  By late 1975, the band was spending time on the road playing Midwest college concerts, opening for the likes of the Flying Burrito Brothers, and showcasing for companies like Columbia Records. (NOTE: Redwood Landing's music can still be heard on Apple Music and Spotify).
But after being turned down a number of times due to being "not commercial enough", George made a decision to leave Chicago and move back east with his soon-to-be bride, Elissa.  From mid-1976 to 1985 he worked alongside her at her family's restaurant, the venerable Fife 'n Drum in Kent, CT, where Elissa's father, noted pianist Dolph Traymon, played six nights a week. 
It was during those years that George began playing bass guitar nightly with his father-in-law.  The hundreds of songs he learned during those years - the well known tunes from "The Great American Song Book" - remain deep within George's repertoire still, and when time permits he plays standards with jazz pianist Larry Ham at the Fife.  He will always refer to Dolph as his greatest music teacher.
But it still took a few years for George to get back into making his own music.
Upon leaving his full time restaurant duties at the Fife 'n Drum in 1985, he spent 30+ years pursuing a career as a Manufacturers' Representative - work that provided him enough down time on weekends to help raise their two young daughters, and to get back to playing guitar.  In the mid-1990's he formed his longest lasting musical relationship, an acoustic band dubbed the Joint Chiefs, with longtime friend Eliot Osborn, his wife Louise Lindenmeyr, and NY percussion ace Diana Herold. They have recorded 3 cd's and perform regularly around Northwestern Connecticut, Southwestern Massachusetts and the Hudson Valley in New York.
When George retired in 2018, he had written a few songs that did not fit well into the Joint Chiefs mold; he began making the rounds of local open mic nights in CT & MA.  And so during early 2020, as the COVID pandemic shut down music venues around the world, he began recording them at home and posting them to a SoundCloud page.  These included songs about commonly shared human traits ("Never Gonna Do It") motel workers ("TravelDream Motel"), and the self-inflicted problems of loneliness ("Lonelytown").  These are the songs that can be heard on "Ends & Odds".
Press Photos